Written with a pen
Sealed with a kiss
If you are my friend,
Please answer this:
Are we friends or are we not?
You told me once, but I forgot.
So tell me now and tell me true,
So I can say, I am here for you.
Of all the friends I've ever met,
You're the one I won't forget.
And if I die before you do,
I'll go to Heaven
And wait for you.

Do You Want To Be My Friend
Forever and Always.

Hi
Here's Kshitij Wishing You An Heartiest Welcome To His Site.
So Welcome All My Friends.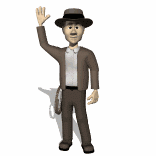 These Are Some Of The Places Where I Usually Do Visit To Meet My Friends Online.So If You Wanna Get Included In My List Then Please Do Contact Me At:
ICQ#:56900757
Yahoo ID:kshitij_sadh
MSN Messenger:kshitij_sadh
E-Mail:kshitij_sadh@hotmail.com

If Wanna Know More About Me Contact Me On Any Of These.
I'll Be Surely There For You.



Friendship To Me Is:
Friendship Is A Chain Of Gold
Shaped In Gods All Perfect Mold
Each Link A Smile,A Laugh,A Tear
A Grip Of The Hand,A Word Of Cheer
Steadfast As The Ages Roll
Binding Closer Soul To Soul
No Matter How Far Or Heavy The Load
Sweet Is The Journey On Friendship Road.
The most I can do for my friend is simply be A Friend.